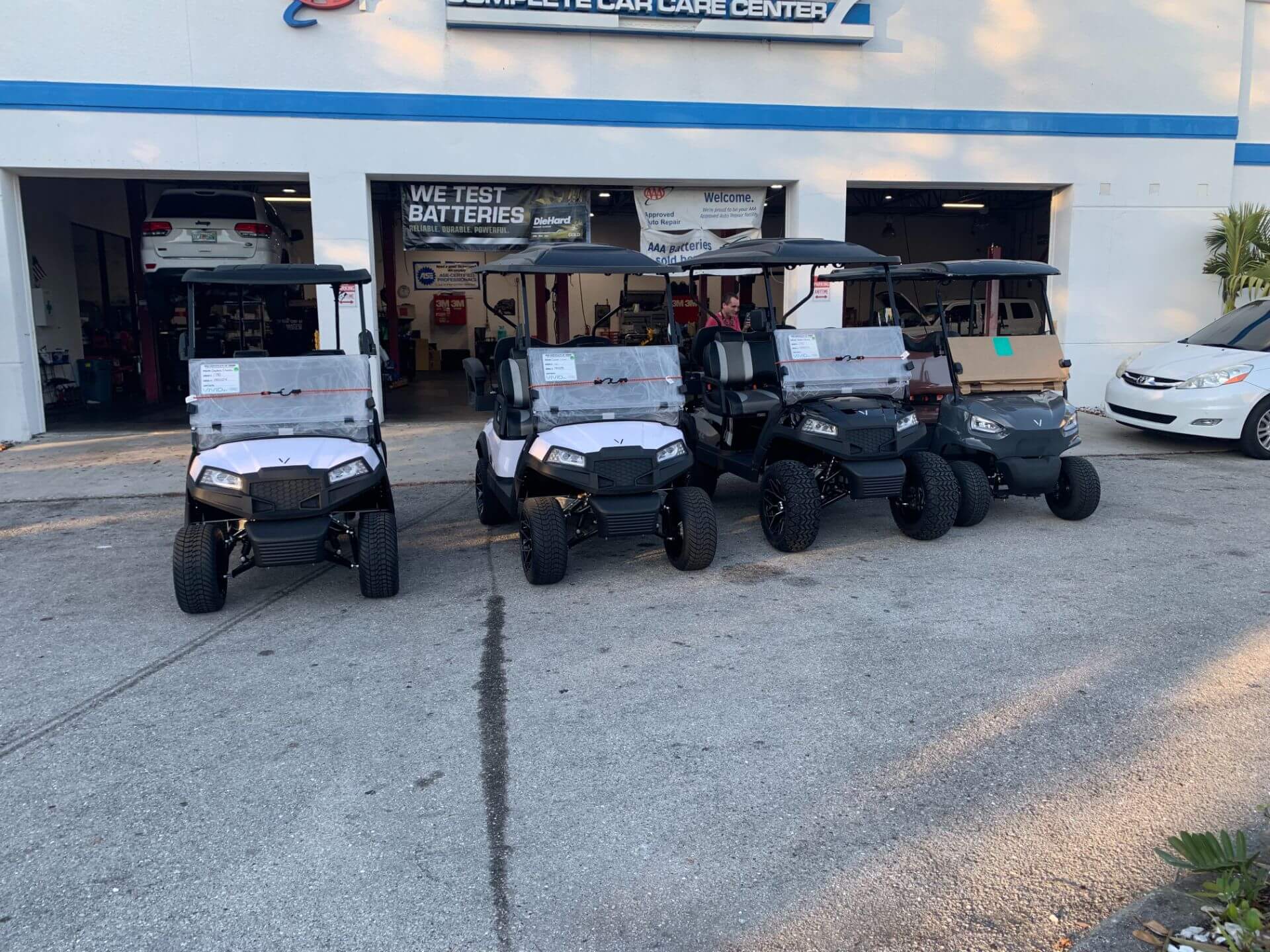 Dealers Choice Complete Car Care in Bonita Springs is a full service auto repair facility as well as a golf cart dealership now selling the Vivid EV Golf Carts. We are a proud family owned and operated auto repair shop and golf cart dealer serving Bonita Springs and beyond for over a decade.
Over the years we have earned an impeccable reputation for quality service and customer service, making us the premier choice for auto repair and your neighborhood golf cart dealer. 
We Offer:
Full Service Auto Repair
Golf Cart Dealer
Golf Cart Servicing
ASE certified Staff 
Latest technology
NAPA Auto Care Center
AAA Approved Repair Facility 
Tune-Ups
Diagnostic
Oil Changes
Regualr maintenance
Towing Services
Free Pick up and Drop off for the Community 
Costco Member Discount 
AAA Member Discount
CarMax Warranty Repair Shop (MaxCare)
RepairPal Certified Repair Shop
Exclusive provider in the NAPLES/BONITA SPRINGS area that offers TESLA towing
If you own a TESLA and you call the support line, TESLA will call our closest facility to your location as an authorized TESLA partner for towing.
Dealers Choice Complete Car Care - BONITA SPRINGS
12951 Trade Center Drive
239.390.1552